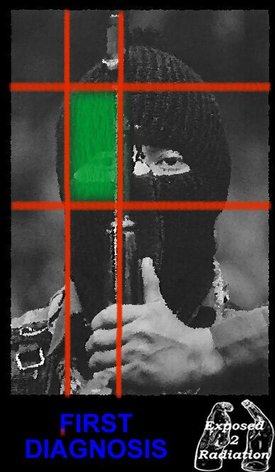 First Diagnosis - CD1
Tracklist:
4 Seasons After Nuclear Winter
Review:
Exposed 2 Radiation First Diagnosis (cd - self released)
First Victim is the artist name that is used to create the music for Exposed 2 Radiation. This first album brings electro music but than without pounding beats. Beats and bleeps are brought together, making electronic music with a hint to the eighties and even the old new beat scene. Besides the instrumental Techno Experiment and the short Toxic Waste you will find the songs Behold and Razor Blade Love on this disc. This weird experimental electronic music uses samples and techno influences. A good effort for a first CD but the vocals, and even the lyrics could need some more attention in the future.
Source: http://www.proservcenter.be/darkerthanthebat/cdreview.html